Want a pretty read lip look? Here is how to get Sofia Vergara's sexy look.
The "Modern Family" star wows at the Golden Globes with her flawless makeup — see how to get the look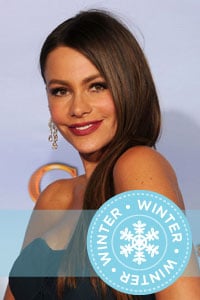 This is a TotalBeauty.com makeup article
It shouldn't be a surprise that Sofia Vergara looked stunning on the red carpet last weekend. Her sleek hair and bold red lips were definitely worth admiring — and copying. We went direct to the source and found out how Sofia got her makeup red-carpet ready.