I have found very few long wearing products that I can put up with. However, I love MAC Lustre Twins and Dior makes some standard lipsticks that last incredibly well.
For a deeper look at some long wearing products, also take a look at my review of Revlon, CoverGirl, Maybelline, and Milani long wearing products on Beauty on Fashion Tech.
Below is an article syndicated from Total Beauty on the matter that looks at some of the products that I have previously reviewed and more.
Do they really stay on? Read this real-woman road test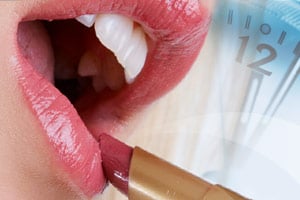 Slicking on a coat of lip color every five minutes lost its allure after junior high. Nowadays, we want color that lasts hours and a product that doesn't suck moisture from our lips. The Total Beauty Squad tested nine contenders to find ones with real staying power — enough to withstand cocktails and kisses. Find out which products delivered and which disappointed.