This is a rather interesting list of thirteen rather icky beauty product ingredient. Click on through below on for more!
Human breast milk is an indispensible commodity, but does it need to be in your lipstick? See the grossest ingredients hiding in your makeup bag now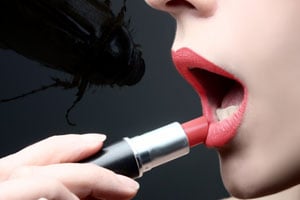 This is a TotalBeauty.com beauty products article
While we're usually on the "ignorance is bliss" bandwagon, when it comes to the products we slather onto our faces and bodies, we want to know exactly what goes in them — especially if it's bug juice. See the icky ingredients that are lurking in your beauty products now.